Mittwoch, 15. Juni 2021 | Theater Ulm | 20:00 Uhr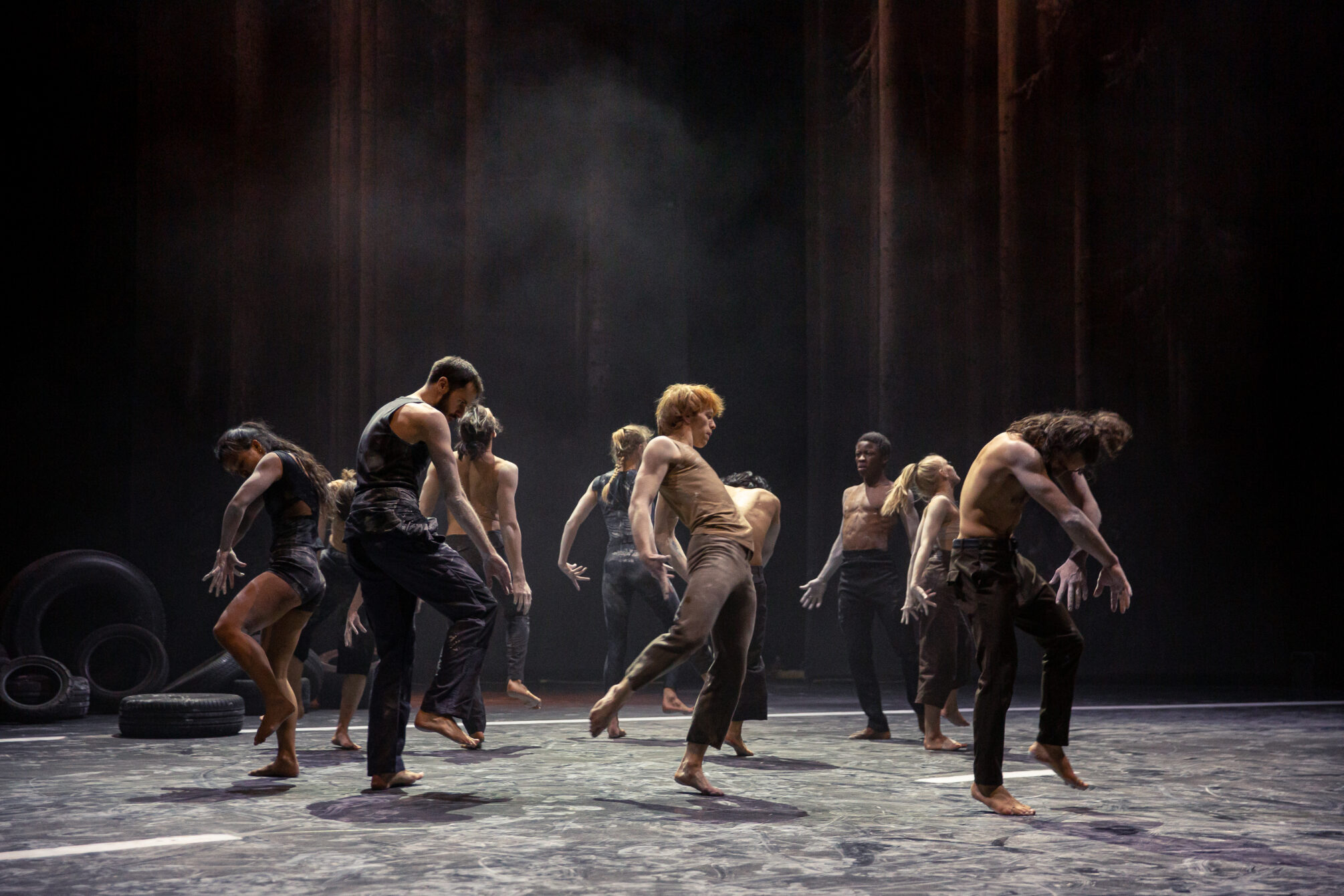 Ein von Rumänien inspiriertes Spektakel mit knarrenden Gitarren, tanzenden Bären und Stammestänzen.
TRACES ist Tanztheater auf höchstem Niveau. (DeMorgen, Ewoud Ceulemans)

In dem Stück folgt Wim Vandekeybus den Spuren, die er hinterlassen hat. Er blickt zurück auf die Eingebungen, mit denen seine Suche begann: auf das Drama der Impulse und Instinkte; auf das Spiel von Energien und Intensitäten. Er sucht nach Spuren die älter sind als die Menschheit und sein Gedächtnis. Nach der "inneren Geschichte", einer Geschichte, die sich jenseits der Sprache entfaltet und nur in den Impulsen von Tanz und Musik erzählt werden kann.
Wim Vandekeybus (1963) ist Choreograf, Tänzer, Filmemacher und Fotograf und gründete seine Tanzkompanie "Ultima Vez" Mitte der achtziger Jahre. Mit seiner ersten Performance "What the body does not remember" (1986) gelang ihm ein bemerkenswertes künstlerisches Debüt. Seine ersten beiden Performances wurden jeweils mit einem Bessie ausgezeichnet, einem Preis, der für bahnbrechende Arbeiten vergeben wird. Mit seinem einzigartigen Stil hat Vandekeybus in den letzten Jahrzehnten mit seinen Aufführungen im In- und Ausland Meilensteine in der Entwicklung des modernen Tanzes gesetzt.
Regie & Choreografie: Wim Vandekeybus
Idee & Tänzer:innen: Alexandros Anastasiadis, Borna Babić, Maureen Bator, Davide Belotti, Pieter Desmet, Maria Kolegova, Kit King, Anna Karenina Lambrechts, Magdalena Oettl und Mufutau Yusuf
Musik: Marc Ribot, Trixie Whitley, Shahzad Ismaily, Ben Perowski und Daniel Mintseris
Dramaturgie: Erwin Jans 
Kostüm: Isabelle Lhoas 
Assistenz: Isabelle De Cannière 
Bühnenbild: Wim Vandekeybus and Tom de With 
Technische Koordination: Tom de With 
Tontechnik: Bram Moriau 
Licht: Wim Vandekeybus and Francis Gahide 
Licht auf Tour: Helmut Van den Meersschaut 
Stage Manager: Tom de With 
Bären Kostüm Design: Jan Maillard 
Movement Assistant: German Jauregui and Iñaki Azpillaga 
Bühnenmalerei: Patrick [Bob] Vantricht 
Produktion: Ultima Vez 
Co-Produktion: Europalia Romania, Concertgebouw Bruges, KVS Brussels and La Rose des Vents Villeneuve d'Ascq 
Fotografie: Danny Willems 
Mit Unterstützung von Tax Shelter measure of the Belgian Federal Government, Casa Kafka Pictures Tax Shelter empowered by Belfius. 
Ultima Vez wird unterstützt von den Flämischen Behörden & der Flämischen Gemeinschaftskommission der Hauptstadtregion Brüssel.